В подкасте 🎤 The Russia Guy (автора Kevin ROTHROCK) вышел эпизод с Matthew LUXMOORE, посвященный "Расследованию КАРАГОДИНА".
Хорошая интересная беседа. Рекомендуем!
The Russia Guy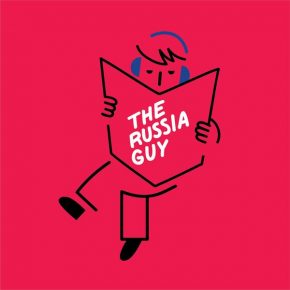 E125: Matthew LUXMOORE on Denis KARAGODIN's crusade in Tomsk
– "Matthew LUXMOORE, a Moscow-based correspondent for RFE/RL, discusses his March 2021 article about an amateur researcher in Tomsk named Denis KARAGODIN who's spent the better part of a decade compiling archival documents about the execution of his great-grandfather in 1938 by officers in the NKVD. Earlier this year, the local authorities reportedly started building a criminal case against KARAGODIN on defamation charges filed by the relatives of some of his grandfather's supposed executioners."
Sound:
Сhapter markers
2:17 What did Matt ask Denis KARAGODIN?
6:51 Does it take a professional historian to do this archival work?
9:37 STALIN's Terror vs. U.S. slavery
11:09 Public opinion about KARAGODIN's campaign
15:39 Framing KARAGODIN's archival work as political activism
17:53 Privacy as a political weapon
22:45 Should historians start fearing criminal prosecution in Russia?
24:07 Placing the Kremlin in all this